Jul 12, 2020
DeFi By Design EP. 1: Introductions & DeFi Now
We help you navigate DeFi with actionable info & digestible research from industry experts to give you an edge. Scaling to mass adoption one block at a time🙏 Weekly episodes brought to you by Rob & Andy! Check our website for more: www.therollup.co
Take one step closer sovereignty every single week, join the DeFi Slate community below: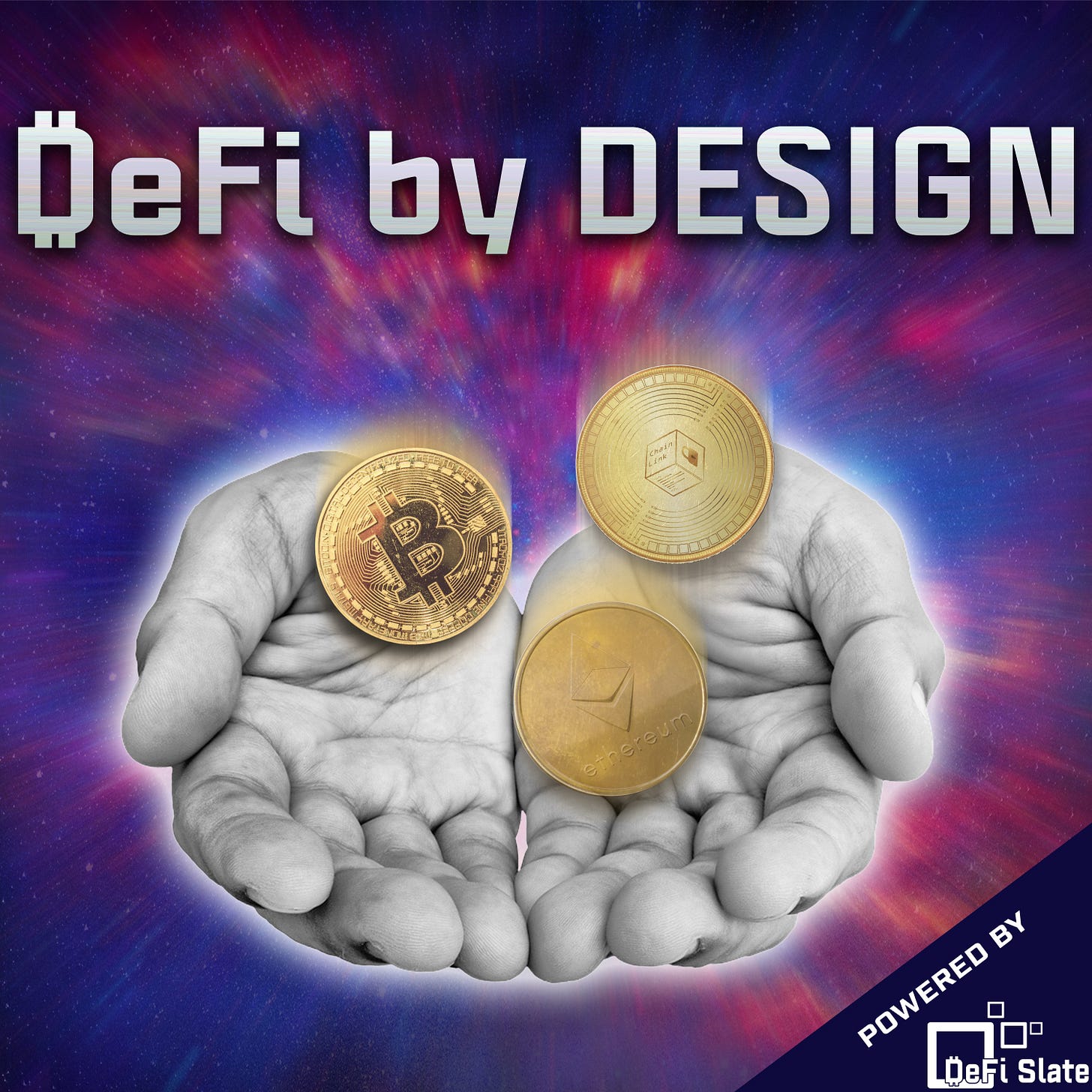 Welcome to the first episode of the DeFi By Design Podcast. In this shorter-than-usual episode, you'll meet your podcast hosts Rob & Andrew! They discuss governance tokens, lending protocols and what they expect to see in the near future. Tune in now!
---
⚠️DISCLAIMER: Investing into cryptocurrency and DeFi platforms comes with inherent risk including technical risk, human error, platform failure and more. We are strictly an educational content platform, nothing we offer is financial advice. Please refer to our blog for more on mitigating your downside when using these protocols!
---
📈 Shoutout To Our Partner: MCDEX— trade the first ever decentralized ETH & LINK perp swap contracts on MCDEX.
---
🙏 New To Yield Farming? Use Akropolis to lend, borrow, and dollar-cost-average in the simplest way possible with their new Delphi mainnet launch!
---
Subscribe to the DeFi Slate Newsletter & join dozens of crypto enthusiasts:
🌐Check Us Out On Twitter!
🚀Join the community on Discord to get our freeV.1. yield farming guide!
🎤Subscribe to our YouTube channel!