Aug 12, 2020 • 42M
DeFi By Design EP #3: DeFiner x DeFi 2020
We help you navigate DeFi with actionable info & digestible research from industry experts to give you an edge. Scaling to mass adoption one block at a time🙏 Weekly episodes brought to you by Rob & Andy! Check our website for more: www.therollup.co
Take one step closer sovereignty every single week, join the DeFi Slate community below: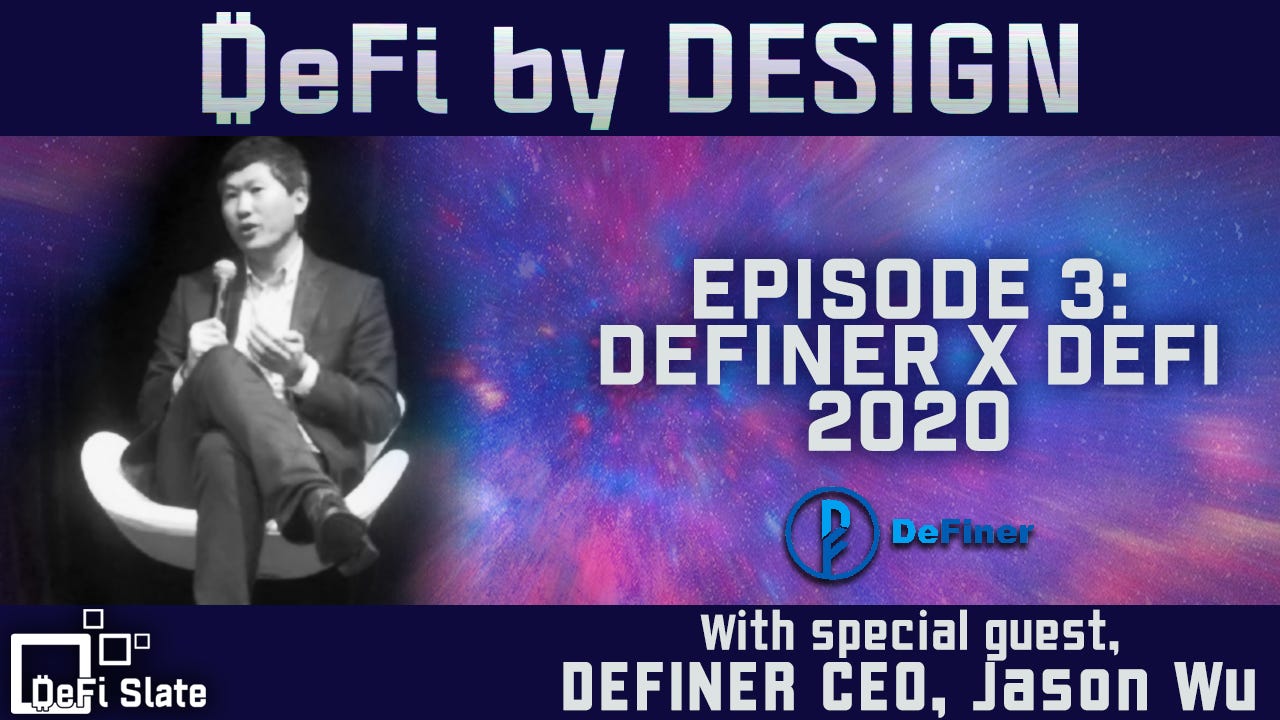 Exploring the new DeFi frontier with Jason Wu, the CEO of the decentralized lending platform DeFiner!
Jason Wu is an experienced blockchain architect, project manager and digital finance entrepreneur. Jason has quickly established himself as a subject matter expert and adviser to numerous organizations in the areas of token economics, smart contact integration and blockchain architecture. In 2018, Jason established Definer.org lending platform to simplify the process of decentralized digital currency transactions. Jason holds an Master of Business with Honors from the Ohio State University. 
Tell your friends about this episode!
⚠️DISCLAIMER: Investing into cryptocurrency and DeFi platforms comes with inherent risk including technical risk, human error, platform failure and more. Please refer to our blog for more on mitigating your downside when using these protocols!
---
Subscribe to the DeFi Slate Newsletter & join dozens of crypto enthusiasts:
🌐Check Us Out On Twitter: https://www.twitter.com/defislate
🎥Podcast: https://defislate.substack.com/p/defi-by-design-ep-1-introductions