Aug 20, 2020 • 41M
DeFi By Design EP #4: Building The Future of DeFi Together w/ Aave
We help you navigate DeFi with actionable info & digestible research from industry experts to give you an edge. Scaling to mass adoption one block at a time🙏 Weekly episodes brought to you by Rob & Andy! Check our website for more: www.therollup.co
Take one step closer sovereignty every single week, join the DeFi Slate community below: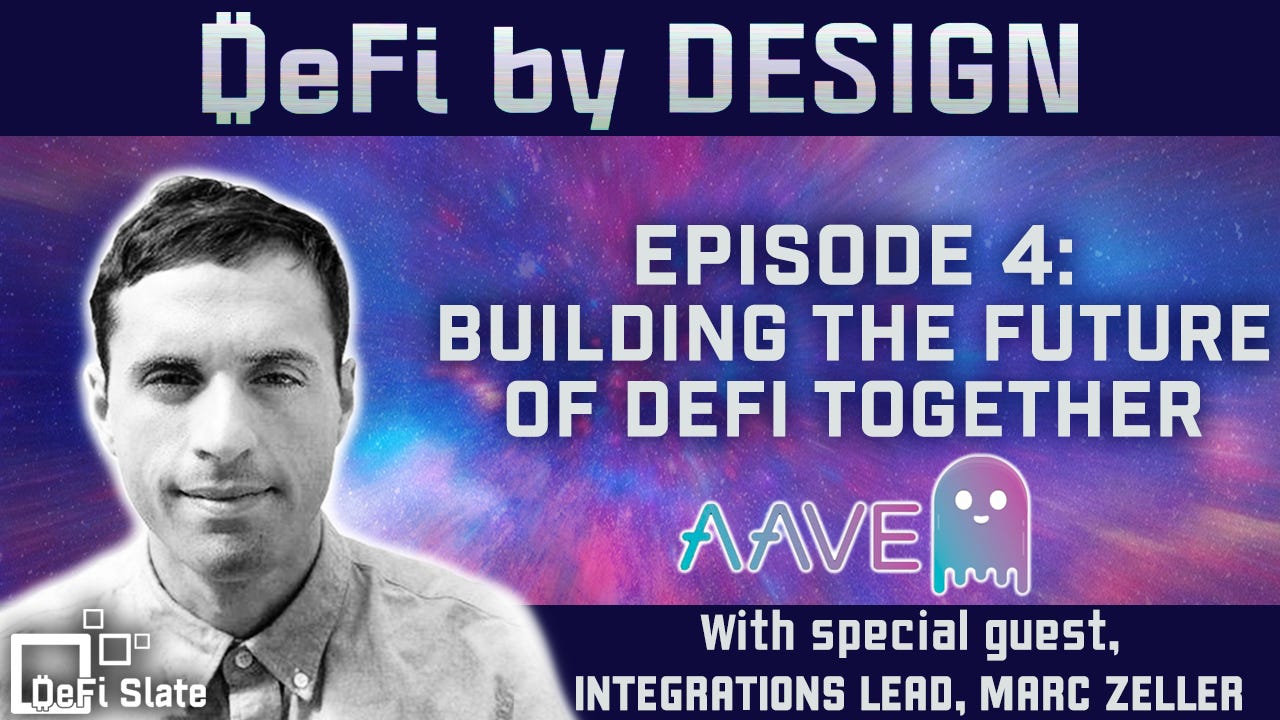 ---
📈 Shoutout To Our Sponsor: MCDEX— trade the first ever decentralized ETH & LINK perp swap contracts on MCDEX.
---
Defi Slate Family:
Aave is the workhorse of the DeFi space, and none better than Marc Zeller behind the scenes getting it done!
Seriously though, this fella is a must follow on Twitter.
In this episode we chat about what makes Aave so special, the future of DeFi, and more.
We learned a lot and you will too.
Remember why we do this: Were on the route to take the power back into our hands once and for all.
We're opting out of the current system.
We're making our own path.
And we couldn't do it without Aave.
Lets go lets go lets go.
-Andy
---
What's next for Aave? 
Guest Post: Isa Kivlighan, Marketing at Aave.
Aavenomics & Governance -- A Move Toward Decentralization 
In the immediate future, Aave will be moving toward a more decentralized protocol where the governance is in the hands of the users. The Aavenomics proposal was released recently, which highlights the token migration from LEND to AAVE, Aave Improvement Proposals (AIPs), voting and governance, and the Safety Module. The governance is currently on the Ropsten testnet, and the community is welcome to test it out. 
The first vote on mainnet will be on the migration from LEND to AAVE!
Credit Delegation-- Synergies with "OldFi" 
For the full rundown on Credit Delegation, Stani wrote a great one here. Essentially, Credit Delegation allows party A to deposit in Aave and then delegate their credit line to Party B who can borrow without needing to put up their own collateral. The terms and conditions are all decided in a legal agreement with OpenLaw. The first Credit Delegation has already happened with DeversiFi as the borrower, a momentous step forward. 
Credit Delegation makes DeFi into a source of liquidity for all of finance. For example, a depositor could be a DeFi fund looking for credit exposure, and borrowers could be businesses, NGOs, institutions, etc. The future of DeFi is interoperable with OldFi. 
Aave V2
Aave V2 was announced recently, with many new features to make the Aave Protocol push the limits of what's possible with DeFi. 
These features include (full list and more detailed explanations in this blog post): 
Repay with collateral

Debt tokenization and native credit delegation

Fixed rate deposits 

Private markets (including a collaboration between the Aave Protocol and RealT to bring mortgages on Ethereum!) 

Gas optimisations 

Native trading functionalities (debt trading, collateral trading, margin trading) 

Governance in hands of users (vote delegation, cold wallet voting)
Tell your friends about this episode!
---
📈 Shoutout To Our Sponsor: MCDEX— trade the first ever decentralized ETH & LINK perp swap contracts on MCDEX.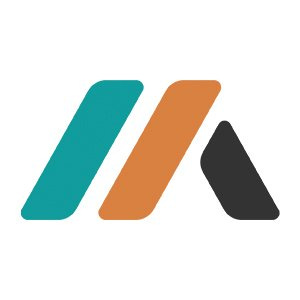 ---
DISCLAIMER: Investing into cryptocurrency and DeFi platforms comes with inherent risk including technical risk, human error, platform failure and more. This is not financial advice. Please refer to our blog for more on mitigating your downside when using these protocols!
---
Subscribe to the DeFi Slate Newsletter & join dozens of crypto enthusiasts:
🌐Check Us Out On Twitter!
🚀Join the community on Discord!