Sep 3, 2020 • 37M
🎙DeFi By Design EP #6: The Future of Derivatives Trading
We help you navigate DeFi with actionable info & digestible research from industry experts to give you an edge. Scaling to mass adoption one block at a time🙏 Weekly episodes brought to you by Rob & Andy! Check our website for more: www.therollup.co
Take one step closer sovereignty every single week, join the DeFi Slate community below: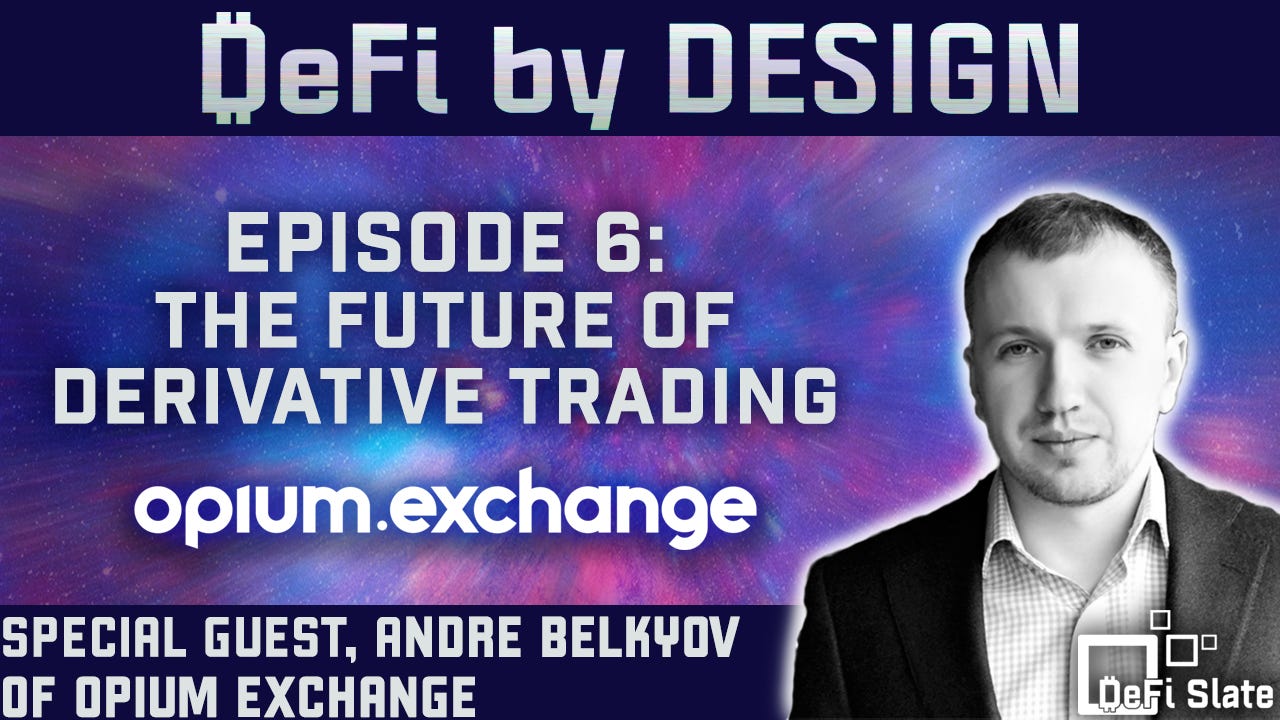 YouTube | iTunes | Spotify | R.S.S Feed
DeFi Slate Family:
Derivatives trading make up one of the largest industries in the entire financial world.
Would you believe Opium is working on olive oil futures? Ha, we didn't either until we realized what Opium is trying to do can totally change the way derivatives are looked at.
The integrations between CeFi and DeFi are coming & Opium is at the ground floor.
Learn what Andrey and the Opium Team are preparing for the mainstream movement of DeFi.
We're putting the pieces together.
The money lego's.
Opium is playing its part, find out how below!
-Andy
---
🎙DeFi By Design EP #6: The Future of Derivatives Trading
Derivatives trading might be one of the best opportunities in DeFi available today. At least Andrey, a veteran in the CeFi and crypto space, thinks so.
Andrey Belkyov had been working in a traditional derivatives trading shop until he had a lightbulb moment.
In front of his face appeared the Ethereum whitepaper in 2016, by the luck of a great friend, he decided it was going to be the future. Since then, he has gone all in on DeFi and building out what will be the future of the financial world.
Rob and I had a lot of questions about regulation, derivatives markets, the bridge between CeFi & DeFi and how Opium is pioneering the decentralized futures markets.
Opium also brought the world's first credit default swap on Aave!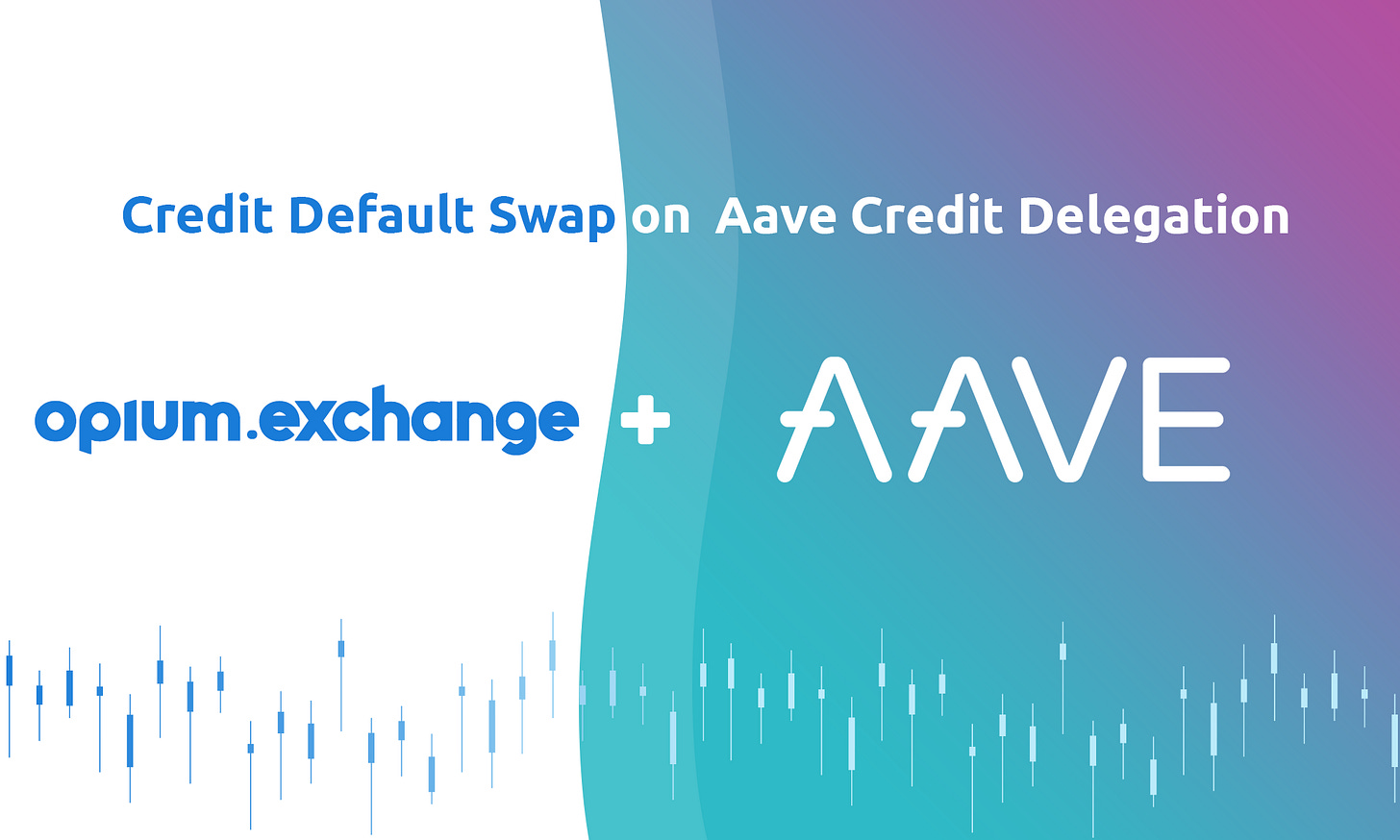 Wild.
Decentralized financial systems allow for so many possibilities.
Hint: Andrey mentioned something about Elon Musk futures markets coming soon!
We dove into how Opium picks its markets and what the future of Opium looks like in the coming months and years, enjoy!
📲 Join the Opium Telegram here!
🙏 Follow Opium Team on Twitter!
---
⚠️DISCLAIMER: Investing into cryptocurrency and DeFi platforms comes with inherent risk including technical risk, human error, platform failure and more. We are strictly an educational content platform, nothing we offer is financial advice. Please refer to our blog for more on mitigating your downside when using these protocols!
---
📈 Shoutout To Our Partner: MCDEX— trade the first ever decentralized ETH & LINK perp swap contracts on MCDEX.
---
🙏 New To Yield Farming? Use Akropolis to lend, borrow, and dollar-cost-average in the simplest way possible with their new Delphi mainnet launch!
---
Subscribe to the DeFi Slate Newsletter & join dozens of crypto enthusiasts:
🌐Check Us Out On Twitter!
🚀Join the community on Discord to get our freeV.1. yield farming guide!
🎤Subscribe to our YouTube channel!
Check out some previous interviews:
Recent tweets: