Discover more from The Rollup
We help you navigate DeFi onchain w/ actionable info & digestible research to give you an edge. Focused on L2s. Scaling to mass adoption one block at a time🙏
Over 2,000 subscribers
Full Send Friday: Week In Review 10/30
Take one step closer to sovereignty every single week, join the DeFi Slate community below:
DeFi Slate Fam:
A busy week away from the charts. Plenty of developments around the DeFi world.
New projects from old faces and new; with Keep3r from Andre and GYSR from Alex and Devin.
Unfortunate news from Harvest Finance with the recent hack. Twists and turns every week in DeFi.
This week was no exception. Remember, read before you Ape. This week's recap.
Send it!
- Rob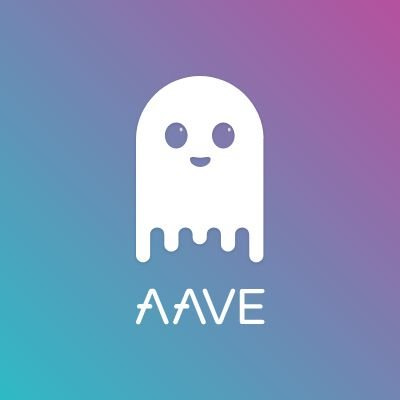 🙏 Big Ups To Our Great Sponsor Aave: Earn Interest & Leverage Your Assets with Aave, a non-custodial money market protocol leading the #DeFi charge.
ALPHA LEAK: Deposit LINK tokens into Aave to get aLINK, then head over to Yearn to put your aLINK into the yaLINK vault for extra yield. It all starts here with Aave!
📈 Shoutout to DeversiFi! Trade at lightning speed, with deep liquidity, directly from your privately-owned cryptocurrency wallet on DeversiFi's L2 gasless exchange!
🚨Their new roadmap is LIVE with liquidity mining on Beehive 1.0 coming soon🚨
Full Send Friday: Week In Review 10/30
This week AAVE took a massive step towards full decentralization. The AAVE team had maintained the admin keys in case unexpected issues arose that required admin level bug fixes. Now that the protocol has reached its current maturity, the team has decided to give power to the people. They enabled the AAVE Governance smart contract which, as of this week, maintains some critical functions for the AAVE protocol. In the coming weeks, AAVE will continue migrating admin functionality to the AAVE Governance smart contract.
GYSR Launch
Congrats to our friends over at GYSR protocol for a spectacular launch. The boiling period for Geysers began this past Wednesday and got off to a great start. GYSR saw $10MM TVL in the first 30 minutes of their launch. Apes did not flinch when it came to this launch! There is still 5 days left of boiling where $GYSR is flowing at an expedited pace. Remember with any new project to perform due diligence before transitioning to full-fledged Apetard.
Biggest BTC Transaction Ever
This week we saw the largest BTC transaction ever recorded. There isn't much action to take on this news but an absolute wowzer. Over a billion dollars sent between wallets with a $3.54 transaction fee. This certainly validates the scalability of BTC that has been called into question in the past. Although fees are small now, the recent price rise could spark a jump in the mempool size. Still much work to do when it comes to scaling the Big Orange Coin so everyone can enjoy these small transaction fees.
Andre Keep3r Beta Launch
This week the legendary smart contract developer Andre Cronje continued to smash DeFi barriers. His move away from $YFI turned some heads but Andre just keeps on building. The most recent development, Keep3r, is a tool at the ground level of DeFi. It enables projects to find 'Keepers' willing to upkeep protocols. With so many projects and interlocking systems this is more critical than ever. Keepers have a variety of tasks they can perform and are duly rewarded with the $KPR token. Read more about Andre's latest developments:
Harvest Hack
Oh, hacks. A tough week for Harvest Finance as a lapse in engineering caused millions to be drained from their smart contracts. Harvest has a network of contracts that pool funds and allow various farming solutions. Unfortunately for Harvesters, a flash loan attack claimed a bulk of these funds from their rightful owners. Harvest is investigating the attack to repair the contracts and taking polls of the community to figure out a reparation strategy. From our experience, and most recent Twitter poll, Harvest seems to be all out of crops.
Sponsor Updates
We have a new sponsor in the DeFi Slate Fam! DeversiFi is a gasless, L2 exchange which has solid liquidity and has some big things on the agenda for the upcoming few months.
Aave has been pushing out updates, building and doing the usual as the builders keep building. The well-oiled machine of Zerion continues to push developments at blinding speed. It's amazing they are able to keep up with new protocols and listings so frequently while never sacrificing elegance and functionality in their design. Recent additions to the Zerion platform include Barn Bridge and our friends at Akropolis.
With the election coming to a head next week we expect plenty of motion in the markets and around the Cryptoverse. See y'all then :)
⚠️ DISCLAIMER: Investing into cryptocurrency and DeFi platforms comes with inherent risk including technical risk, human error, platform failure and more. At certain points throughout this post, we might get commission for promoting certain projects, if this is the case we will always make sure it is clear. We are strictly an educational content platform, nothing we offer is financial advice. We are not professionals or licensed advisors.
Liked this post? Share with a friend :)
Subscribe to the DeFi Slate Newsletter & join thousands of other crypto enthusiasts:
🌐Check Us Out On Twitter!
🚀Join the community on Telegram Channel to get our free V.1. yield farming guide!
🎤Subscribe to our YouTube channel!
Check out some previous interviews:
Last week in review:
Recent tweets: