Discover more from The Rollup
We help you navigate DeFi onchain w/ actionable info & digestible research to give you an edge. Focused on L2s. Scaling to mass adoption one block at a time🙏
Over 2,000 subscribers
Full Send Friday: Week In Review
Wild times in DeFi, but more focused on Bitcoin's big gains this week!
Take one step closer to sovereignty every single week, join the DeFi Slate community below:
DeFi Slate Fam:
Happy Friday to all our DeFi Slate degens!
A beautiful week on the markets as we gear up for the conclusion of this election season. Lots to share this week! Aside from the charts, there are plenty of drivers at play across the ecosystem.
PayPal, PTJ, Novogratz, are all pumping the ponzi (lol).
And, of course plenty of action from the DeFi world as well.
Explore our week in review and take a look ahead in this week's recap!
- Robbie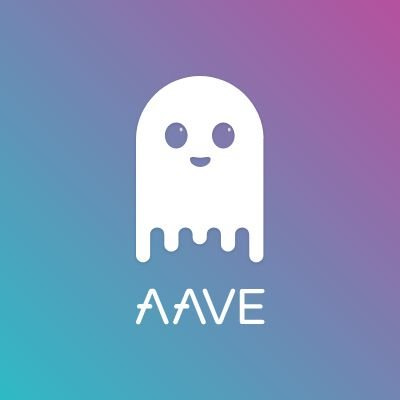 🙏 Big Ups To Our Great Sponsor Aave: Earn Interest & Leverage Your Assets with Aave, a non-custodial money market protocol leading the #DeFi charge. 
ALPHA LEAK: Deposit LINK tokens into Aave to get aLINK, then head over to Yearn to put your aLINK into the yaLINK vault for extra yield. It all starts here with Aave!
Full Send Friday: Week In Review 10/23
This week PayPal rolled out their cryptocurrency offering to all customers including US based residents. This is super exciting news as it enables over 300,000 Paypal accounts to buy, sell, and send coins where they previously did not have access. The rumors have been steady from PayPal around releasing this offering and we expect to see continued rollouts. In the video below, you'll see PayPal plans to roll out their Pay with Crypto product in 2021 where you can checkout at the register with the coins in your Paypal account. This initial rollout supports BTC, ETH, BCH, and LTC.
Alongside this offering comes a series of expected acquisitions from Paypal...including the Crypto custody goliath BitGo.
Switching to the .eth side of the world -- Ethereum 2.0 Phase 0 is set to launch soon™. The long awaited update to the Ethereum protocol has launched its Testnet so developers can stress test the network before actual $ETH is at stake. Remember, this is just Phase 0 of 2 so we may not see the launch of ETH 2.0 until later this year or even mid 2021.
Diving deeper into DeFi, Curve Finance continues to innovate at an impressive pace. The community at Curve is one of the most active in the space with new proposals every and significant voter turnouts at every turn. This week they added support for $mUSD, $tBTC, $RSV.
The Rari Protocol is making moves at an incredible pace. Rari Capital is releasing its v2 and set to launch its governance token $RGT. With this v2 launch comes a number of impressive updates. A transition to decentralized governance accompanies liquidity mining capabilities, new yield strategies, and a number of partnerships coming out of Rari Capital. These features as well as a series of audits are set to roll out over the next couple weeks.
Price Action
Ahh that time of year again. $BTC at yearly highs and CNBC making sure to jump on the news as we approach $13,000 price point. This comes amidst lots of newsworthy action from Daddy Bitcoin. Companies with large cash reserves, ie. MicroStrategy, CashApp, have started to diversify their cash holdings into the more promising reserve asset $BTC. A trend that seems to be just beginning. This along with the Paypal news has sparked institutional interest from some major legacy investors including Paul Tudor Jones and Mike Novogratz, who got a spotlight on CNBC this week to share their thoughts. For reference, the price of $BTC during the last presidential election season was $700.
Although $BTC has taken most of the media spotlight, $ETH has climbed the ladder just as quickly. Now toppling the $400 price point, $ETH is making higher highs and shows impressive resilience in the face of Bitcoin's monster week. This is an important development in price action as the give and take between the two major drivers of the industry are both pointing positive. For a perfect crypto storm -- it takes two to tango. 
Sponsor Updates
With over $1B in TVL AAVE just grows, grows, and grows some more. Now they've added the ability to use the native token $AAVE as collateral on their platform. This has numerous implications that the community is still sorting through but ultimately it keeps the DeFi flywheel moving at a swift pace. Migrate from $LEND → $AAVE if you haven't already and make your DeFi assets productive!
Look Ahead
This upcoming Wednesday (10/28) be on the lookout for a new protocol release. Introducing $GYSR, where the mechanics of token distribution are streamlined and simplified. Geysers are the hotbed of new DeFi launches and handles all the hassles of token distribution keeping transparency and fairness at the forefront. Kickoff Geysers launch with an expedited distribution over 7 days this Wednesday.  
⚠️ DISCLAIMER: Investing into cryptocurrency and DeFi platforms comes with inherent risk including technical risk, human error, platform failure and more. At certain points throughout this post, we might get commission for promoting certain projects, if this is the case we will always make sure it is clear. We are strictly an educational content platform, nothing we offer is financial advice. We are not professionals or licensed advisors.
Liked this post? Share with a friend :)
Subscribe to the DeFi Slate Newsletter & join thousands of other crypto enthusiasts:
🌐Check Us Out On Twitter!
🚀Join the community on Telegram Channel to get our free V.1. yield farming guide!
🎤Subscribe to our YouTube channel!
Check out some previous interviews:
Last week in review:
Recent tweets: